I am from Malerkotla Punjab and work as a Post-Doctoral Researcher in the Transforming India's Green Revolution by Research and Empowerment for Sustainable food Supplies at the Plant Breeding and Genetics, PAU in Ludhiana, India.
My work focus on the development and evaluation of high-yielding, diseases resistance, and abiotic stress tolerance crops. shamshad.in is my blog to keep track of my projects and different HOW TOs related to data and tech.
I am passionate about Agriculture and cutting-edge technologies. I have a solid understanding and rigorous hands-on experience in field of plant breeding, quantitative genetics, computational biology and high throughput phenotyping, which I earned during my academic and research work with plant breeder/geneticists, bioinformaticist, and pathologists in my undergraduate, graduate and postdoctoral career.
I have professional Expertise in Plant Breeding, Quantitative Genetics, Genomics and computational biology. I am passionate about Experimental Design, Data Analysis and Visualization using R, SAS, jmp SAS, python, UNIX/Linux, HTML/CSS, Git and GitHub. I have worked experience in DNA extraction, PCR, Gel Electrophoresis, and Microscopy.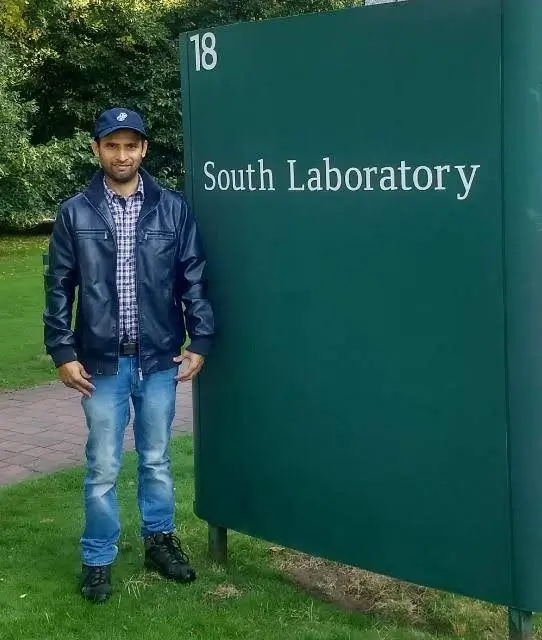 ---
Education
PhD in Plant Breeding & Genetics
Punjab Agricultural University, 2019
Exchange Student
Life Sciences, University of Bristol, 2018
Visiting Scholar
Biosciences, University of Nottingham, 2018
MSc in Plant Breeding & Genetics
Punjab Agricultural University, 2014
BSc in Agriculture [Crop Science]
Punjab Agricultural University, 2012
Interests:
Breeding and Genetics
AI for Plant Breeding
Knowledge sharing
Data Science
---
Apart from scientifically dealing with I have also enjoy with the coding, development of programs, and going with friends, and family. I grown up in India and Speak Punjabi, English, Hindi, Urdu and bit of French.
I am the person who takes initiative and stays curious.
Feel free to contact me if you find my blog useful, think I might be a good fit or simply would like to connect.
---